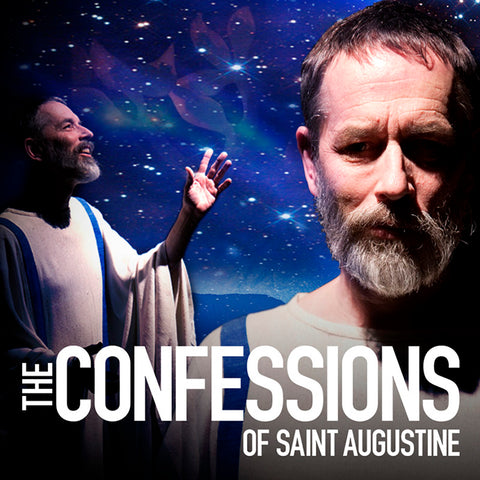 The Confessions of Saint Augustine - Drama Performance (AUDIO CD)
---
---
Free shipping on all orders over $50! (Excludes Icons) *USA only
---
NOW STREAMING! Click on your favorite streaming platform to listen.
 This Product Audio CD   

 
Actor Leonardo Defilippis captures the poetry and passion of Saint Augustine of Hippo (AD 354-430) in a performance that is accessible and deeply moving. The play is astonishingly relevant for our own times. Augustine struggled with promiscuity, fathered a child out-of-wedlock and dabbled in a "new age" style cult. You'll be amazed by his relentless pursuit of Truth and encouraged by the prayerful perseverance of his faithful mother, Saint Monica.

This audio drama is an adaptation of our live theater production, The Confessions of Saint Augustine.




  Audio Only
Also available as an MP3 Digital Download.   Click

HERE.  



---
We Also Recommend
---