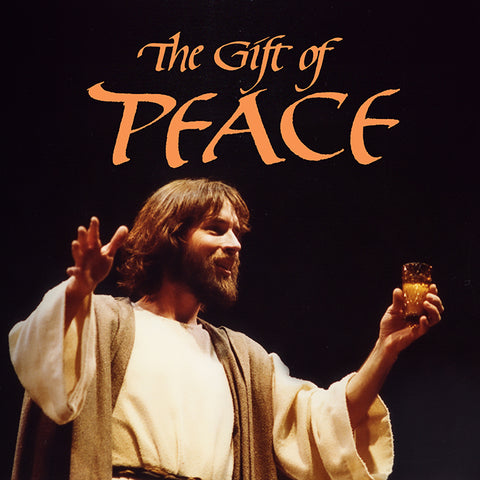 Gift of Peace Drama Performance (Stream on your favorite platform or purchase $5 download.)
---
---
Free shipping on all orders over $50! (Excludes Icons) *USA only
---
NOW STREAMING! Click on your favorite streaming platform to listen.

This Product
  MP3 Download   
Gift of Peace Audio Drama Performance
Capturing the infancy and early ministry of Jesus Christ, this unique one-man dramatization is taken verbatim from the first six chapters of St Luke's Gospel and adapted from the live stage production. Actor Leonardo Defilippis transforms himself into the aged and suspicious Zechariah, the trusting and humble young Mary, the cynical Pharisees, and the repentant Saint Peter.
The first live play produced by Leonardo Defilippis, The Gift of Peace marks the beginning of Saint Luke Productions and a lifetime of dramatic works.
56 Min
  DVD also available 
 Click here for a Help File on how to download and play an MP3 file. 
Add to Cart, and your Download Link will be generated after checkout.  
---
We Also Recommend
---