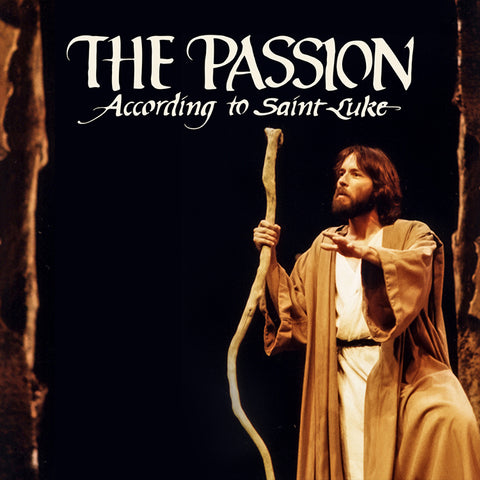 The Passion Drama Performance (Stream on your favorite platform or purchase $5 download.)
---
---
Free shipping on all orders over $50! (Excludes Icons) *USA only
---
NOW STREAMING! Click on your favorite streaming platform to listen.
This Product 
MP3 Download
The Passion According to Saint Luke Audio Drama Performance
Actor Leonardo Defilippis brings to life the Passion, Death and Resurrection of Jesus in a powerful one-man performance. Enter into the Last Supper, experience Judas's betrayal and Peter's denial, stand at the foot of the cross and join the disciples as they marvel at the risen Christ on the road to Emmaus. Taken verbatim from Scripture, The Passion According to Saint Luke was performed before a live audience.    
48 min
Click here for a Help File on how to download and play an MP3 file. 
Add to Cart, and your Download Link will be generated after checkout.  

MP3 Audio Download


---
We Also Recommend
---