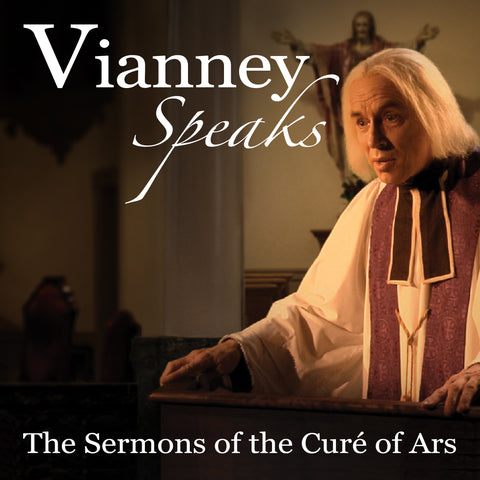 Vianney Speaks Audio Performance (Stream on your favorite platform or purchase $5 download.)
---
---
Free shipping on all orders over $50! (Excludes Icons) *USA only
---
NOW STREAMING! Click on your favorite streaming platform to listen.
This Product  MP3 Download



Vianney Speaks Audio Performance
Travel to 19th century France and the village church of Ars to hear the inspiring sermons and intimate prayers of Saint John Vianney, patron saint of parish priests. Born on the eve of the French Revolution, John Vianney witnessed the intense persecution of the Church, and the heroism of holy priests.
Ordained a priest himself against all odds, he spent the rest of his life as the pastor of the tiny village of Ars, where, through his holiness and sacrifice, he converted the entire population of the town and countless pilgrims from near and far.

Performed by Leonardo Defilippis, 
50 min
Click here for a Help File on how to download and play an MP3 file. 
Add to Cart, and your Download Link will be generated after checkout.  

MP3 Audio Download


---
We Also Recommend
---