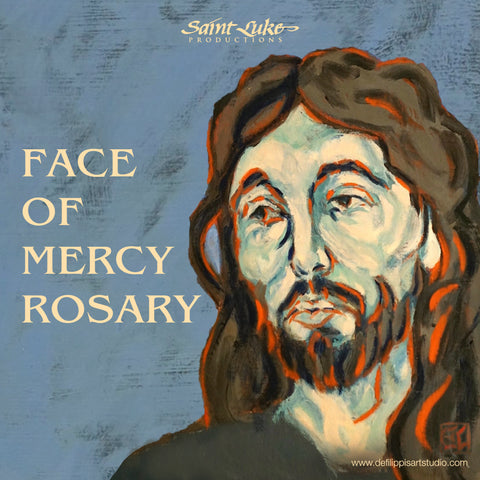 Face of Mercy Rosary (Stream on your favorite platform or purchase $5 download.)
---
---
Free shipping on all orders over $50! (Excludes Icons) *USA only
---
This Product  MP3 Download
NOW STREAMING! Click on your favorite streaming platform to listen.

Saint Luke Productions has created a simple yet profound rosary, reflecting on Jesus as the Face of Mercy. The meditations before each mystery guide us to confidently approach God's Mercy, no matter what our sins. Gazing on the Face of Mercy, we thank Him for the miracle of His forgiveness, and go forth to forgive our enemies and spread God's Mercy to the world.
23 min
Click here for a Help File on how to download and play an MP3 file. 
Add to Cart, and your Download Link will be generated after checkout.

  

MP3 Audio Only
Previously released as Year of Mercy Rosary
---
We Also Recommend
---