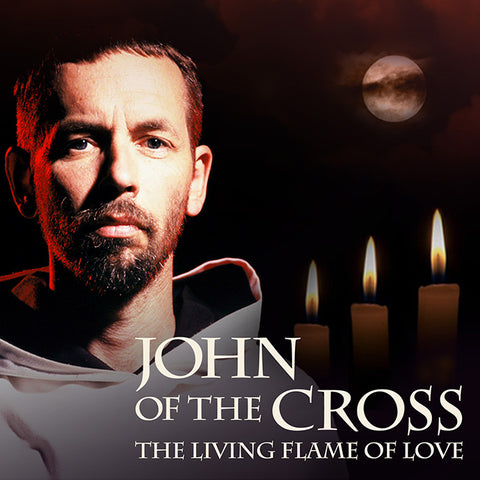 John of the Cross Drama Performance (Stream on your favorite platform or purchase $5 download.)
---
---
Free shipping on all orders over $50! (Excludes Icons) *USA only
---
NOW STREAMING! Click on your favorite streaming platform to listen.
This Product
  MP3 Download
John of the Cross + The Living Flame of Love Audio Drama Performance
Here is the intriguing story of Saint John of the Cross (1542-1591), the greatest poet Spain has ever known. Despised by his own Carmelite brothers because of his great piety, John is captured and imprisoned by them. Locked in a closet for nine months, he composes much of his immortal poetry.
John's moving poem, "The Spiritual Canticle," weaves in and out of the drama, enriching the story with insight into the saint's mystical union with God.

In this audio drama adapted from Leonardo Defilippis's one-man stage performance, you'll enter more deeply into the "Living Flame of Love" that burned in the heart of John of the Cross.  
81 min
Click here for a Help File on how to download and play an MP3 file. 
Add to Cart, and your Download Link will be generated after checkout.  

MP3 Audio Download


---
We Also Recommend
---